Welcome.
We're Here for You.
Although the birth of a baby usually brings exhilaration and feelings of new beginnings,
it can be a time of crisis.  There is enormous change for the new mother and her family.  It is not unusual for new motherhood to bring a wide range of feelings during the early weeks after birth.
For 2 out of 10 women, these feelings may develop into postpartum depression.
Would you know if you were suffering from a postpartum depression?
1. Are you crying throughout the day, feeling overwhelmed, anxious and unable to cope?
2. Are you unable to sleep despite extreme fatigue and/or losing weight without intentional dieting?
3. Are you experiencing confusion, memory loss, disorientation and/or difficulty concentrating on ordinary tasks?
4. Do you feel emotionally detached from your infant?
If you answered "yes" to any of the questions above, you may be experiencing a postpartum depression. The Center for Postpartum Health can help.
(Always confer with a knowledgeable mental health professional and your physician before drawing any conclusions about diagnosis or treatment.)
THE CENTER FOR POSTPARTUM HEALTH
 addresses the physical, mental, and emotional needs of pregnant and postpartum women and their families, facilitating the transition from pregnancy to parenthood.
ASSESSMENT and PREVENTION are key.
The earlier the treatment and intervention, the less risk of onset or relapse of postnatal difficulties.
(Always confer with a knowledgeable mental health professional
and your physician before drawing any conclusions about diagnosis or treatment.)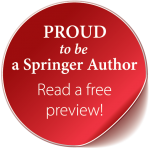 For order requests, please email dlbarnes@postpartumhealth.com